RMIT
2022 Awardee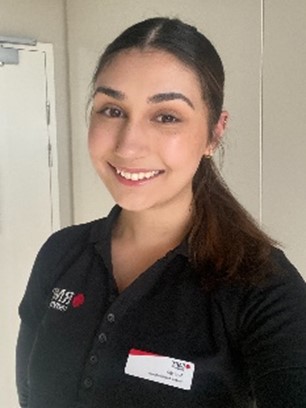 Alex, who is 22 years old, is studying for a Bachelor of Applied Science in Medical Radiations, specifically Medical Imaging at RMIT. Alex lives in Sale, but attends RMIT's Bundoora Campus, about three hours away by car.
Alex. who has a passion for helping others, has been actively involved in her community. She has been a Youth Councillor, Deputy Youth Mayor and Youth Mayor in the local Youth Council, chairing and hosting community events. She has actively participated in 'Upswing', which is part of an annual Youth Mental Health and Wellbeing Festival in her town. She worked with the Wellington Shire Youth Council to facilitate a Youth Summit in Sale. She has been a member of the Sale and District Agricultural Society and, in 2019, represented the Gippsland Group as the Junior Show Ambassador, before organizing the Tiny Tots and Junior Quest event for the Sale Show for the past several years.
She actively participates in the University's Medical Imaging community, having for three years been a student representative (SSCC) for her degree; a member of the student committee of the Australian Society of Medical Imaging and Radiation Therapy (ASMIRT); and a member of the general committee of the RMIT Medical Radiations Student Association (MRSA). She also assisted in RMIT's Open Day over her studies and has mentored First Year Medical Imaging Students.
As a committed student, she has achieved a Distinction average.
The staff at RMIT spoke in glowing terms of Alex's drive, passion, connection to her community, her powerful advocacy, along with the leadership role she had taken at RMIT.
Over and above her community and academic achievements, Alex has held down three jobs, four to five days a week. Undertaking course placements, ranging from 6 weeks twice a year to up to 26 weeks reduces her ability to undertake employment.
Receiving The Order of Australia Association Foundation Scholarship has enhanced her ability to live closer to the University; increased accessibility to essential placements; and allowed her to concentrate more on her studies in pursuit of her career in radiography.
Having the mentorship of distinguished radiation oncologist, Professor Dr David Ball AO, has provided additional career and leadership focus for Alex.
Donor: Victorian Branch of The Order of Australia Association