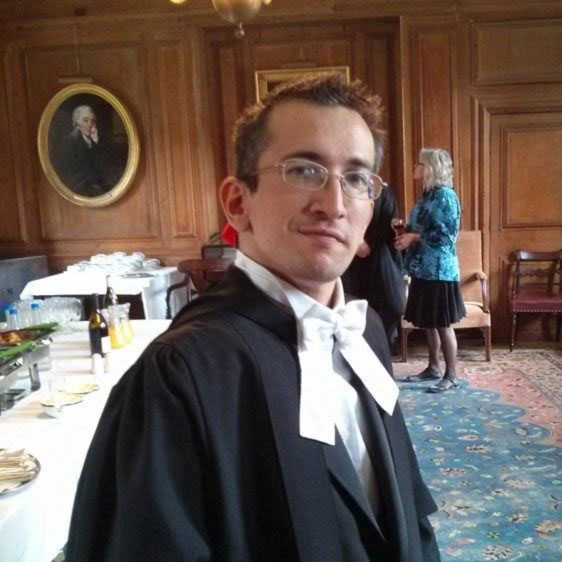 To date, thirty-three outstanding University students have been supported during their undergraduate studies by The Order of Australia Association Foundation Scholarships. This has been made possible through the generous support of individual and corporate donors. In addition, each student is introduced to a mentor, an eminent practitioner in the student's field of study and a recipient of an Order of Australia Award, who has volunteered to undertake that role.
At the recent Award Ceremony, held in conjunction with the prestigious Conference Dinner in Perth, the Governor of Western Australia, Her Excellency the Honourable Kerry Sanderson AO presented the certificates. The vote of thanks was given by the inaugural Foundation Awardee from 2004, Rahul Khubchandani. He initially enrolled in a Bachelor of Engineering and Bachelor of Commerce double degree at the University of Western Australia (UWA). In 2007, Rahul graduated with First Class Honours, having majored in Electrical & Electronic Engineering, and Corporate, Investment & Quantitative Finance. He also received a number of academic prizes over the course of his studies. His honours thesis was based on a project that brought together the fields of signal processing and biomedical neuroscience – involving the real time signal processing of electroencephalograph (EEG or brain wave) recordings, to assist with the identification and possible treatment of clinical disorders such as schizophrenia.
Rahul recently read for a Master of Business Administration (MBA) at the University of Cambridge, UK, where he graduated with First Class Honours and was awarded the MBA Director's Award for best overall performance on the 2012-13 Cambridge MBA course. During his studies, Rahul was a member and resident of Pembroke College, the third oldest constituent college of the University. He took on a number of leadership roles including Events Officer for the Pembroke College Graduate Parlour Committee, and was a Student Academic Representative elected to the Graduate Teaching Committee and Operations Committee of the Cambridge Judge Business School.
Despite his heavy involvement in engineering projects at university Rahul discovered that he had a keen interest in finance and mergers and acquisitions (M&A), and was eager to embark in a field that would continually challenge him. He secured a position as a Graduate Analyst within the Business Development team of Wesfarmers Limited in 2008 at the Perth Corporate Office. He has been involved in a number of key projects including the $4.6 billion equity raising in 2009, the $600 million Ammonium Nitrate expansion in 2011, and the $1.8 billion sale of Wesfarmers' Insurance underwriting business in 2013.
Rahul has been promoted several times during his time at Wesfarmers, most recently in 2014 to Manager, Business Projects. Rahul is extremely passionate about the work he is doing. "My role gives me exposure to M&A activity, corporate governance projects and business improvement opportunities, which allow me to appreciate first-hand how a diverse range of industries interact and business leaders operate. I am surrounded by a highly intelligent and motivated group of people, from whom I'm able to learn every day, and have been fortunate to work on some incredibly challenging projects with opportunities to travel", he says. Nevertheless he never loses sight of what's important in life.
"My year in Cambridge taught me that ultimately everything comes down to people, and you're nothing without the company you surround yourself with. A good team, and good friends, make all the difference – people are paramount – businesses and lifestyles fall over without them." Rahul's Bursary was generously donated by Mr Hugh Morgan AC. His mentor is Mr Denis Glennon AO.