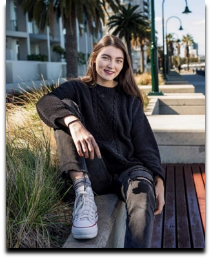 The Order of Australia Association Foundation Scholarship
Name: Hannah Gandy our 2018 Awardee at La Trobe University.
Course: Bachelor of Laws/Arts (Politics)
Donor: Freemasons Victoria supported by Freemasons Victoria Foundation Ltd.
Mentor: The Honourable Julia Gillard AC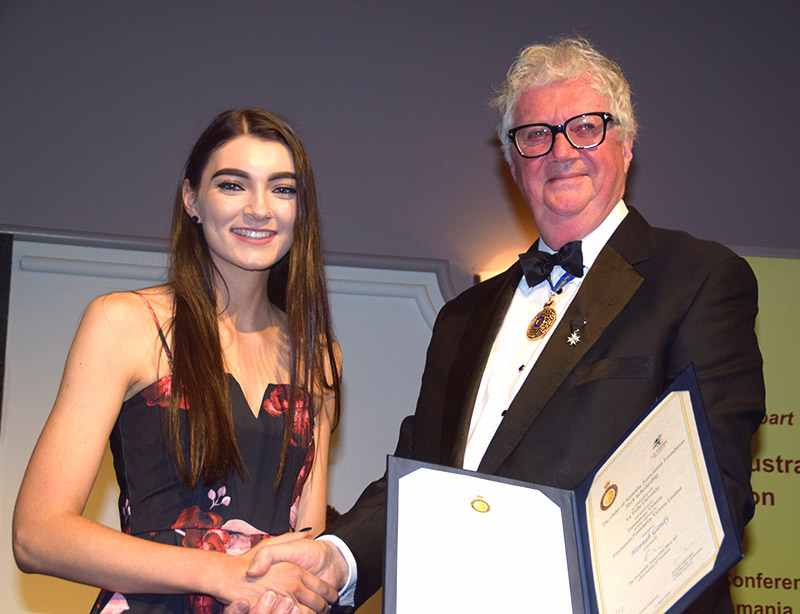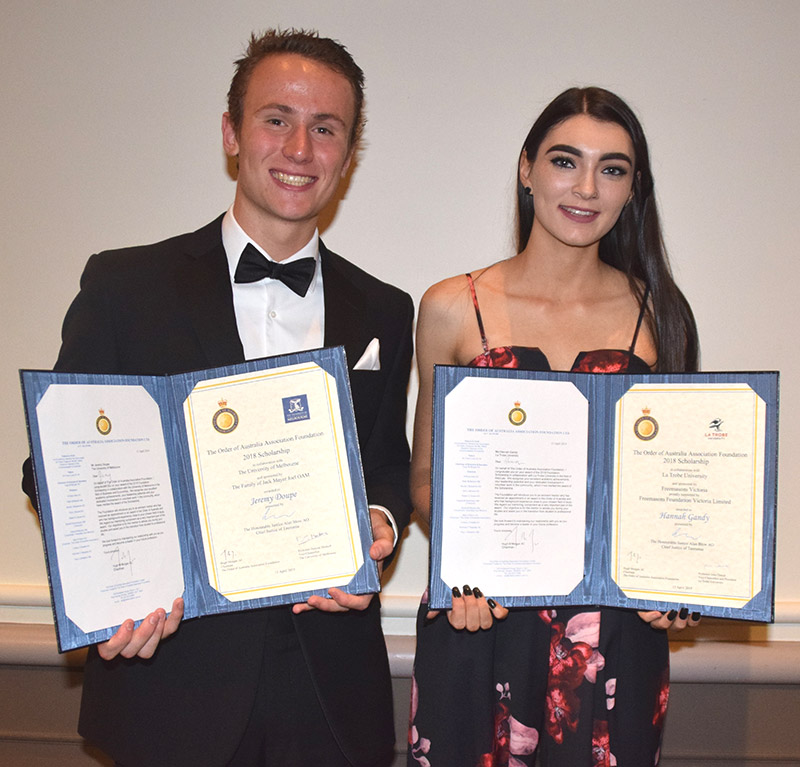 2020 – Impact Report
An interview with Hannah…
What area of your course excites you the most?
I have loved a lot of different subjects throughout my law degree. The subject I did the best in was equity and trusts, the subject I found the hardest was remedies, the most rewarding so far has been company law and my favourites to study have been education law, health law, death law and sports law which I am currently completing. It's hard to pinpoint an exact area of law, as each is so unique. My favourite part of my politics study is where I get to look at the legal and political systems of other countries and think about how they compare with Australia.
How has the pandemic affected your year, and has the scholarship aided this crisis at all?
The pandemic has been challenging but it has given me more time for myself and pushed me to grow my sports coaching company. I studied throughout the entire year and continued to train my skating every day throughout the pandemic at my local netball courts. I usually coach and train inside, but due to the pandemic I took everything outdoors. The outdoor classes became pretty popular with rollerblading booming again. I didn't mind studying online, but I found it difficult to separate work and study time from relaxation time. I did find the very long lockdowns in Victoria challenging, as no one really knew what would happen. I'm happy the restrictions are easing now. I also moved to a new house this year. I did have a reduced income as a result of the lockdowns and the scholarship allowed me to be financially stable enough to move and make sure I had all of the essentials. The scholarship meant that I was able to buy a new desktop computer, because I was having trouble studying so much at home on my laptop.
What has been something positive to come out of University in a global pandemic?
I am grateful that this year I had a lot of time to focus on completing all my law subjects, and on top of them to complete an international certification for my coaching. Now, all that is left to complete is some arts subjects. Some of the final law subjects were challenging and required a lot of time for me to feel like I was ready for exams. I also found at home exams to be a lot better, as I felt they still assessed student knowledge very well but they didn't have the exam room feeling. I also enjoyed being able to type my exams. I was lucky this year to have great law tutors which I had already had throughout my degree, and I felt like I had some form of social connection with people when attending ZOOM classes in a tough lockdown. I don't think I would have video called anyone if it wasn't for my studies!
What message would you like to pass on to your donor?
I would just like to say thank you so much for the incredible support that I have received from The Order of Australia Association Foundation Scholarship. This year has been difficult due to the pandemic and lockdowns in Victoria, but despite that I was still able to continue my study, achieve great results and not have added worry about not being able to support myself financially. I feel proud of my results this year and the scholarship has continued to give me confidence in my academic, professional and personal life. I can't wait to see what happens next for me.