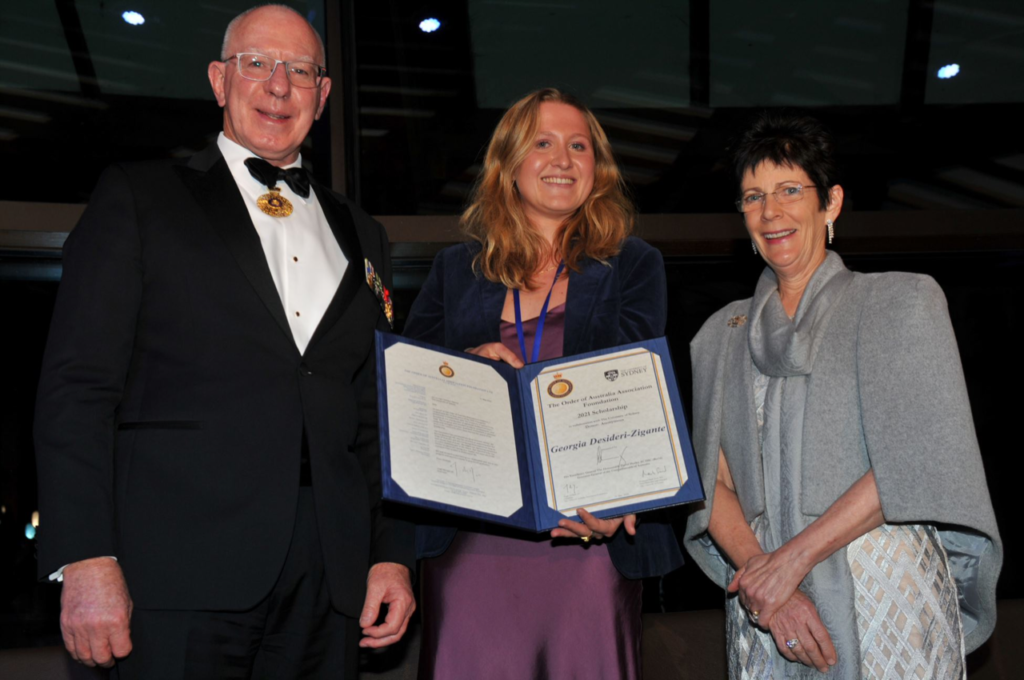 Georgia is 21-years-old, studying Bachelor of Arts and Bachelor of Advanced Studies with a major in Economics. Her senior Secondary Education was at King George V School, Hong Kong culminating with an International Baccalaureate at United World College of Costa Rica (where she learnt to speak Spanish fluently, an addition to her fluent English and Italian).
There she developed a passion for the environment and an understanding of the necessity of economic systems co-existing with nature. Georgia commenced University in a joint programme between University of Sydney and Sciences Po Paris (in the French Riviera town of Menton). There she learnt to speak fluent French. She has combined her love for regenerative agriculture and horticulture with studies in Economics and Politics. She now wishes to undertake an intensive Arabic course as it is one of the United Nation's key languages and her dream is to work for the United Nation's Food and Agricultural Organization, whose main seed bank is in Syria.
Georgia has had excellent results in her studies. Her Secondary School results provided an entry Scholarship to the International Baccalaureate. There she achieved full marks for two of her seven subjects, high marks for the remainder and nomination for Outstanding Student. In France she continued with very good results even though two subjects were taught in French! In April 2020 she was employed as an intern with Strategic Advocacy For Human Rights Inc. in San Francisco, USA, supporting the Executive Director. She comes highly recommended. She has undertaken a wide range of short-term positions to provide financial support and whole-heartedly follows her passions by working for organizations which can supply her with working knowledge in her fields of endeavour. She delights in meeting new people, is easy company and a good tutor across many age groups. Georgia still maintains contact with people in the three agricultural organizations with whom she worked.
After the current Degrees she would like to undertake a Master's Degree in Agricultural Development and Public Policy, then, possibly, a PhD in comparative studies of Australian and EU agricultural policies. The prospect of being assigned a Mentor elicited the response .."to gain perspective and collaborate with somebody who has experience in Economic Policy, especially Food Policy and Safety, would truly help me find my path and be able to gain more shape to my ideas, which right now remain many and unfocused."