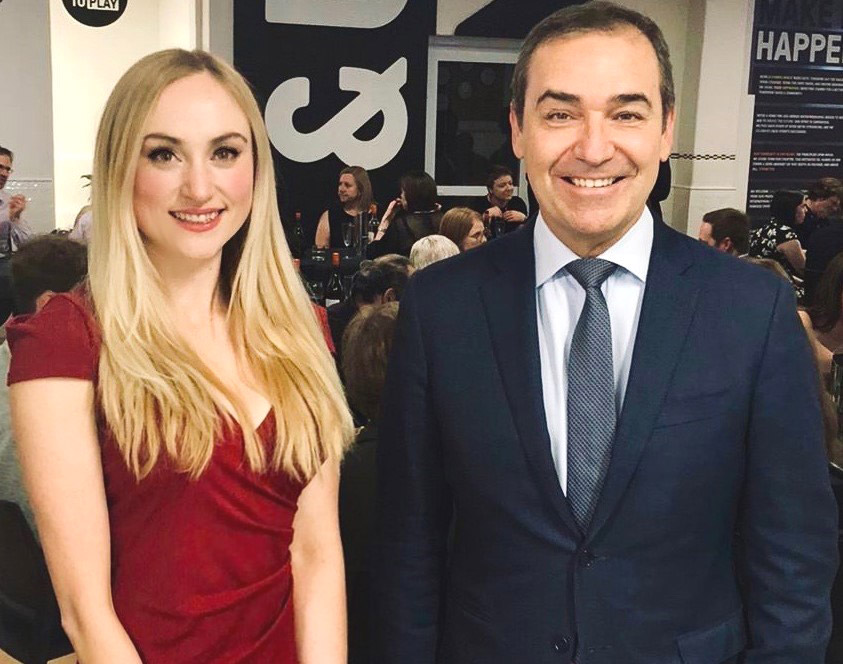 Alexandra Grigg was awarded her Scholarship in 2011 whilst at The University of Adelaide studying the double degrees of Bachelor of Economics (Honours) and Bachelor of Finance. She lived in the rural area of Uraidla, South Australia and attended Heathfield High School. Her career dream, then, was "to change people's perception of economic policy. I hope to one day merge the use of behavioural finance and human psychology in Fiscal policy as a career at both a national and international level".  Funding for Alexandra's Scholarship was generously donated by The Riddiford Trust. Her mentor is Mr Ross Adler AC.
Her honours thesis explored the impact of the Reserve Bank of Australia's monetary policy communication on market  participants' expectations in foreign exchange markets.
When asked to summarise her recent career update Alexandra replied:
"My goal is to help build Australia into a thriving place known for its innovation, excitement, and vast opportunities. This is a big goal with multiple, intertwined components that permeate different communities. Community and financial support are equally as important; they work synergistically and achieving this goal relies on taking actions that considers both in partnership.
Over my five years in the investment industry, I have gained experience in investment origination, evaluation and portfolio management, sales and business development, investor relations and deal structuring. I have also held key leadership roles in two initial public offerings. These varying experiences have helped me to develop an holistic understanding of all aspects involved in investing and money management.
As Investment Manager of the South Australian Venture Capital Fund (SAVCF), I'm able to provide financial support to SA startups, and also positively impact the community. The companies invested in by the SAVCF have launched technology into space on SpaceX rockets, hired NASA astronauts, worked with national security agencies to counter terrorism and organised crime, helped children suffering with developmental difficulties and developed novel cancer detection methods. These programs foster founder support networks, encourage collaboration and raise awareness of how important startup investing is for economic sustainability and growth.
Beyond my SAVCF responsibilities, I'm helping establish a Female Founders Fund and developing a number of initiatives that (I hope) will create further global opportunities and local impact. These initiatives foster collaboration across industries, fund research commercialisation, create additional capital sources, provide portfolio diversification benefits and access to alternative asset classes. Long-term, this should drive innovation and accelerate growth".
Highlights of Alexandra's career so far include:
2016: • Adelaide Festival of Ideas Inc, Board Member and Program Development Group Member • Leadership team, Duxton Water Ltd IPO
2017:• Leadership team, Duxton Broadacre Farms Ltd IPO
2018:• Selected speaker, inaugural Thriving Women Conference • Headhunted by BlueSky to help run the $50M SAVCF
2019:• Promoted to Investment Manager, SAVCF • Co-founded Human Venture Capital       • SouthStart, Investor Showcase Panellist • Co-founded, SA Startup Ecosystem Leadership Group
This year Alexandra was awarded the Women in Finance Awards 2020– Young Leader of the Year.
(She was one of ten finalists in her category. There were over 600 submissions for 28 categories, Australia -wide. And she is still under thirty years of age!)
When Foundation Chair, Mr Hugh Morgan AC congratulated Alexandra on her success she replied:
"I am so truly grateful, as without your support and belief in me over the past (almost) 10 years, I don't believe I would be where I am. Being awarded with an Order of Australia Association Foundation Scholarship is one of the most significant events in my life, and I believe, the catalyst for my excelled growth.
I cannot express how thankful I am, and I hope I can continue to make the Foundation proud"
An Order of Australia Association Foundation Scholarship, with the financial support of the donor and the professional expertise of the mentor, really can change lives – to benefit the next generation of leaders!